We are calling our Saint John's Catholic Prep community to come together to celebrate making it to the FINISH LINE of a challenging year! TO CELEBRATE, LET'S GIVE AWAY A NEW CAR!!! (or $10,000 CASH)
Meet the Saint John's Team
Ms. Meagan Graff is in her first year as a math teacher at Saint John's Catholic Prep. She is also the head volleyball coach of our very successful Vikings Girls' Volleyball team.
Dr. Bernard Mambo is the World Languages Department Chair at Saint John's Catholic Prep and teaches our French classes. He is an assistant coach for Girls' Soccer, Girls' Basketball, and Tennis.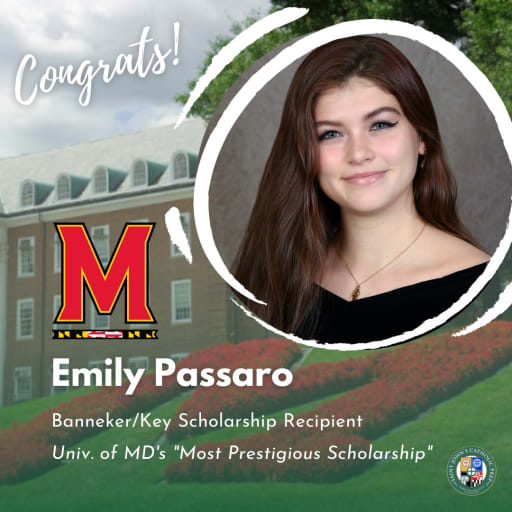 April 7, 2021
Congratulations to senior Emily Passaro on being selected as a full Banneker/Key Scholarship winner! The Banneker/Key Scholarship is the University of Maryland's most prestigious merit award. Emily was also accepted to the Honors College at UMD, into a program called "Gemstone," which is a four-year research program, and the university's Bioengineering School. We are so proud of Emily and grateful she is part of our Viking Family!⁠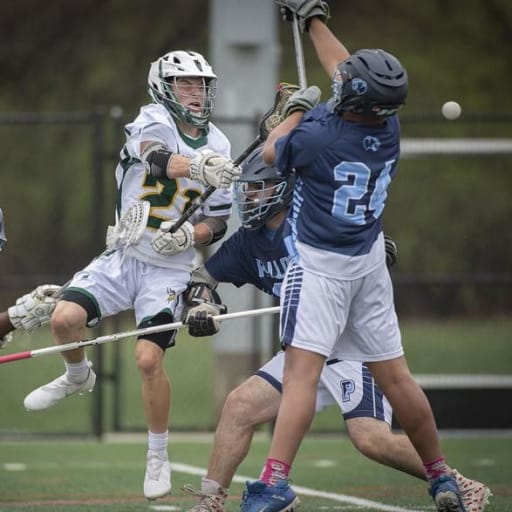 April 1, 2021
In the Boys' Lacrosse home opener, freshman Griffin Sheridan had a team-high five goals as Saint John's lost 11-6 against St. Vincent Pallotti. The promising young Viking team suffered their first loss of the season in the home opener. Max Piraino had one goal and three assists. John Nett had nine ground balls, and freshman William Kavanagh had five. Tyler Grove had 13 saves.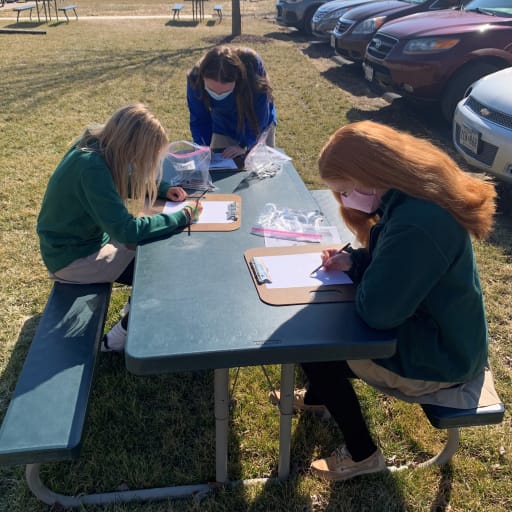 March 10, 2021
As the warmer weather has arrived, students are enjoying time on the Willard Family Patio, both for classwork and free time. Mrs. Bernadette Miller's art class works on their assignments while other students enjoy a break from classwork, playing the new Giant Jenga and Connect Four games.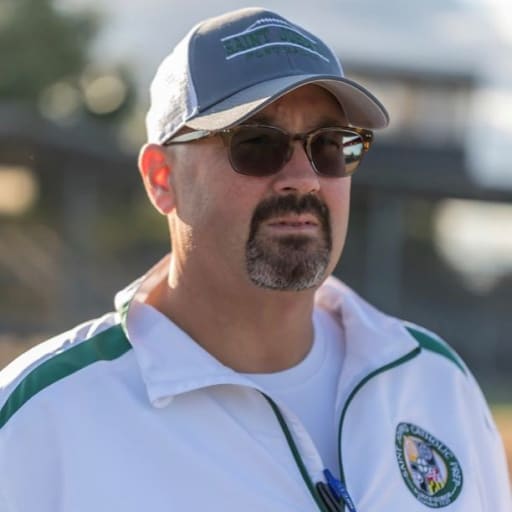 March 4, 2021
Daryl Hayes resigned as head football and wrestling coach at Saint John's Catholic Prep after a five-year run, highlighted by MIAA C Conference Championships in 2016, 2019, and 2020—and a National Association of Christian Athletes' title in 2019.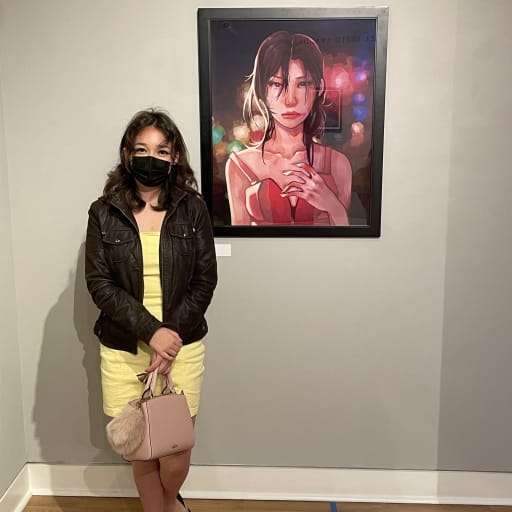 March 4, 2021
Senior Ashlyn Turner's digital painting "City of Angels" has been selected as a 2021 Bettie Award Winner. She is 1 of 16 student artists from around Frederick County to receive this recognition.
March 3, 2021
The Viking Boys' Basketball team's seniors, Charles Hover, Andrew Russell, Liam McCarthy, Kevin Knight, and Michael Ayala, were honored at their home game against St. Paul's. Congratulations and best wishes to our Vikings!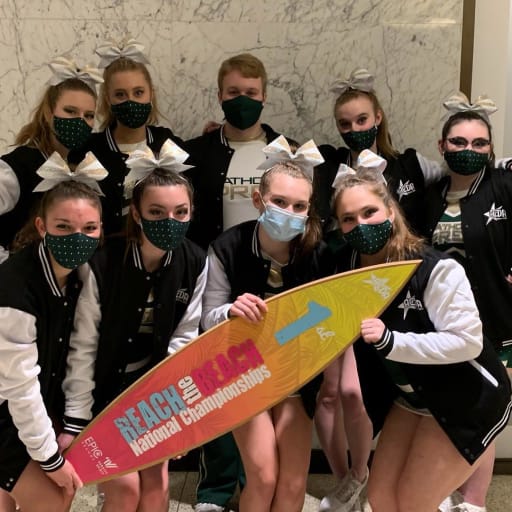 February 28, 2021
The Viking Competition Cheer team competed in Reach the Beach National Championships at Richmond, VA, and brought home first place in their division and first place in the School Division overall! Congratulations Vikings!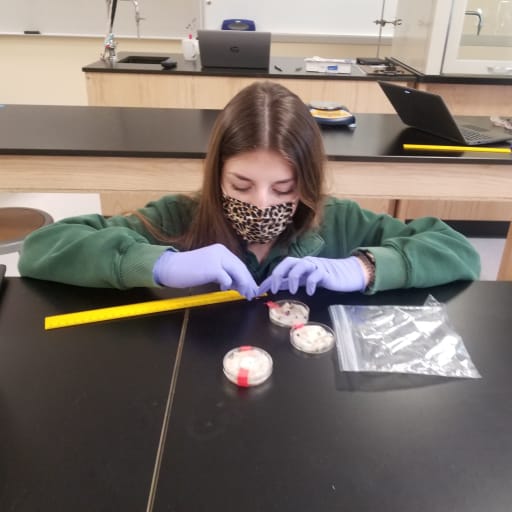 February 25, 2021
For several weeks in February, AP Environmental Science students have been measuring baby radishes to understand the effects of soil salinization on seed germination and plant growth.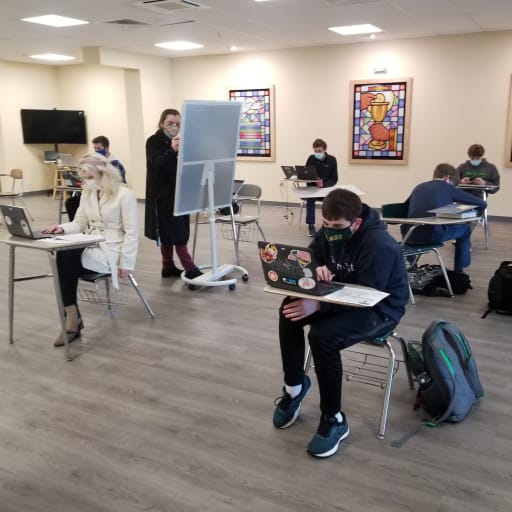 February 21, 2021
The Science Olympiad team has been working hard this year preparing, studying, and practicing for the Western Maryland Virtual Science Olympiad Tournament. The results are in and congratulations go to silver medalists Brendan Guinan and David Giandrea, for the Write It CAD It event.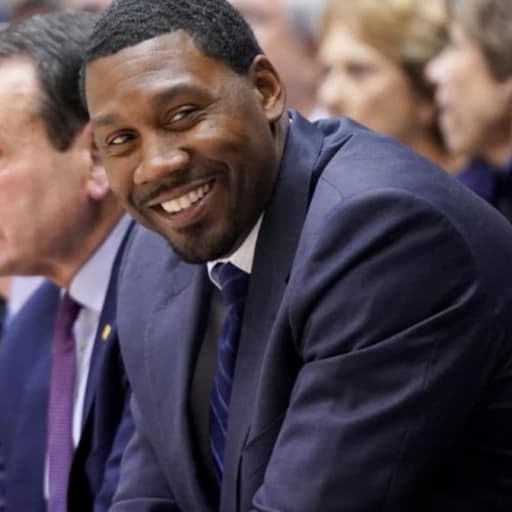 April 3, 2021
Nate James, SJPH Class of 1996, was recently named as Austin Peay State University's head men's basketball coach. While at Saint John's, James was a 1996 McDonald's All-American, where he won the three-point contest and was also named the McDonald's All-American Sportsmanship Award winner. Congratulations and best wishes to one of our alumni!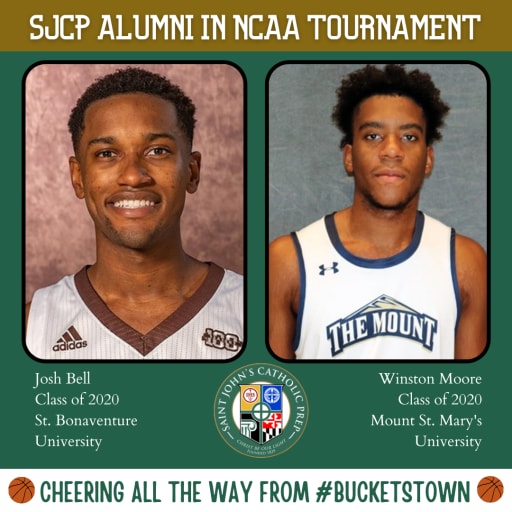 March 22, 2021
Two of our alumni played in this year's NCAA Men's Basketball Tournament, Josh Bell for St. Bonaventure and Winston for Mount St. Mary's. Josh & Winston both were members of the Viking Boys' Basketball 2020 squad who made a championship run!
Lord, your mercy is unending, and your very nature is compassionate and forgiving. In following Divine Mercy Sunday, we place ourselves in Your infinite goodness. Even in the joy and light of Easter, we know that we are sinners. When You offer the glory of salvation, we feel the sting of our impurity and undeservedness. Most merciful Lord, grant we not focus on our imperfection, but on Your perfection. In the shadow of our sinfulness, allow your light of mercy to shine through. In our doubt, let us be enfolded into the Most Compassionate Heart of Jesus. Only in the sacrifice of Your Son are we saved. Holy God, Holy Mighty One, Holy Immortal One, have mercy on us and on the whole world. Amen.
Contributed by Caroline Nelson, Director of Campus Ministry
© 2018 Saint John's Catholic Prep | 3989 Buckeystown Pike, PO Box 909 | Buckeystown, Maryland 21717
Unsubscribe Link